TRANSITION TO CLOUD
Citrix Cloud Services
Simplify the delivery and management of Citrix technologies and extend existing on-premises software deployments or move one hundred percent to the cloud.
POWERFUL FEATURES
Citrix - Delivered as a Cloud Service
As Citrix Platinum Partners, we want to give you: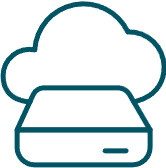 Hybrid Cloud Flexibility for Business Agility
You can move to public clouds at your own pace, support new workloads, or burst into cloud as needed. With cloud services, IT can transition on-premises deployments to hybrid/cloud resource locations in a time frame that aligns with your business needs.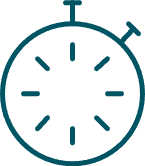 Fast, Easy Access to New Features & Functionality
In the cloud service model, the Citrix management plane is offloaded to Citrix, eliminating the need for customers to plan and execute cumbersome upgrades. The control plane is always evergreen, patched, and up-to-date with the most recent versions and features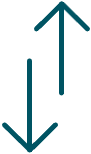 Faster Time-to-Value & Broader Service Integration
Simplified user on-boarding by providing the capability to quickly deploy Citrix workloads from ANY CLOUD, on-premises datacenter, or hybrid scenario. The integration of any new Citrix Cloud services means you can move at your own pace but quickly strengthen the value of a digital workspace solution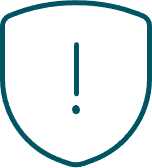 Simplify Business Continuity & Disaster Recovery
Citrix's centralized management plane allows you to quickly stand up additional workloads in the cloud or on-premise. Combining your existing infrastructure with the flexibility of public cloud services, it's easy to scale out your digital workspace solutions to meet BC/DR needs.
TRANSITION TO THE CLOUD
Move to the cloud with ease
Businesses are moving to the cloud in droves. Nearly 80% are working toward becoming fully adapted—more than double the number from just a few years ago.1
But unfortunately, it's not always blue skies ahead. Before your business can reap the full benefits of the cloud, you'll need to make a successful transition. A secure digital workspace smooths your migration to the cloud so you can make sure your workers stay productive, your data is safe and your management is simplified.
Your Journey to the Cloud
Moving to the cloud might seem like a lot of work, but it doesn't have to be. Enterprise Solutions leverage Citrix Cloud to streamline this process helping you find value by simplifying and accelerating your journey to the cloud.
Migrate on your Terms

Simplify & Adapt Faster

Accelerate Time-to-Value

Maximise ROI
Simplify and accelerate your journey to the cloud
When migrating to the cloud, datacenter investments may keep you grounded. Only Citrix cloud services enable you to manage existing on-premises Citrix deployments alongside new Windows Virtual Desktop VMs in Azure. Deploy a hybrid cloud mix of technologies or go all-in with a fully cloud-hosted deployment, so you can make the most of existing datacenter investments while leveraging the cost savings benefits of Citrix Cloud with Azure and Windows Virtual Desktop. You can realise huge savings per-user per-year compared to other standalone management, performance, or monitoring add-ons.
With the Citrix centralised management plane, business disruptions don't have to mean service interruptions.

In times of global uncertainty, or even routine maintenance, you can deploy additional workloads on Azure across multiple regions or data centres. Scale to the cloud with flexible IT management, maintaining on-premises investments, resources, and policies. Simply put, you can extend the reach of IT while maintaining business continuity and keeping users productive.
When migrating Citrix workloads to Azure, you can save up to 30-50% on operational costs over three years.
Deploying traditional software on-premises can be complex and time consuming. Hardware procurement delays, manual installation, configuration, and staging steps all take up valuable time and resources. But with streamlined cloud-based deployment and operations tools, customers can increase the speed with which services can be deployed. Citrix Cloud services on Microsoft Azure vastly reduce (or eliminate) the costs and delay associated with deployment, so customers can quickly serve their internal line-of-business customers.
Unlock up to 70% savings over three years by leveraging Citrix Cloud.
With dynamic workload management tools that help you balance on-premises and cloud deployments, you can optimise operating expenses while delivering a high-performance environment for your users. Burst to cloud from on-premises when needed, maximising the utilisation of your current datacenter investments and keeping the CFO off your back. Additionally, optimise Microsoft Teams and Office 365 to take collaboration to the next level.
INFOGRAPHIC
5 reasons to migrate to Citrix Virtual Apps and Desktops on
Microsoft Azure
If you run some or all of your Citrix workloads on-premises, here are 5 great reasons why migrating to Citrix Virtual Apps and Desktops on Microsoft Azure can accelerate your digital transformation and amplify IT cost savings.
CVAD in the Cloud
How you benefit from Citrix Virtual Apps and Desktops Service in the Cloud
Always up-to-date
Your Citrix Cloud environment is always up to date. Performance improvements, security patches and feature updates are continuously rolled out, so you don't have to.
Easy to manage
The Citrix Cloud management console gives you complete control over your entire Citrix deployment whether thats on-prem, in the cloud or a hybrid mixture of both.
Purpose built tools
Your IT team will still use tools like Citrix Studio or Director but now accessible via a single management console hosted in Citrix Cloud giving you wide visibility across your entire deployment.
Scalability
By moving to a hybrid cloud deployment model, you're not limited by the capacity of your existing datacentre. You can scale workloads up or down as your needs change, and make the most of your IT spending
Reliablity
Allow Citrix to manage the backend while you retain complete control of your own VDA's. Offloading the management of your services frees up your IT staff to focus on more important IT priorities.
Streamlined migration
Automated configuration tools make it quick and easy to export your existing on-premises config, and migrate that to Citrix Cloud. Familiar administrative tasks means your IT staff don't need to learn a new set of tasks to run your environment.
No end-user disruption
Users will log into Citrix Workspace or Storefront as usual to launch apps and desktops. They will never be impacted by a backend change to your IT deployment.
Immediate benefits
With Citrix's hybrid rights licensing model, you can continue to run your existing on-orem deployment while you make this transition to the Virtual Apps & Desktops Service in Citrix Cloud.
How Citrix Virtual Apps and Desktops service helps realise true hybrid cloud infrastructure
With remote work becoming primary, organisations need new solutions to ensure IT scalability and business continuity. Citrix Virtual Apps and Desktops service can dramatically improve your flexibility and costs while providing a great experience to end users.
WATCH THE VIDEO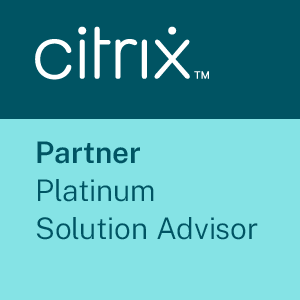 CITRIX PLATINUM PARTNER
Why Enterprise Solutions?
We are a Citrix Platinum Partner with specialisations in Virtualisation, Networking, Mobility, Workspace and a Microsoft Gold Cloud Partner.
As UX is key, ES always strive to offer workspace solutions that give users the work-life balance they crave, using our preferred solutions and services from Citrix & Microsoft. We have seen, during this pandemic, how modern workforces don't require people to be tied to a desk and how technology empowers the required Digital Transformation.
We are cloud first EUC solution providers who have partnerships with industry leading vendors including Citrix, Microsoft, Control Up, IGEL, appCURE, VMware & Nutanix which enables us to offer knowledge and expertise as we become an integral element and an extension of our client's IT department. Always considering options that are Evergreen & DR ready.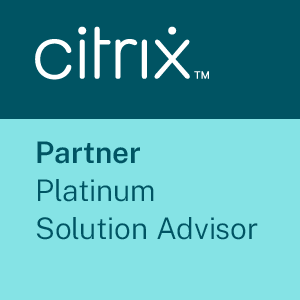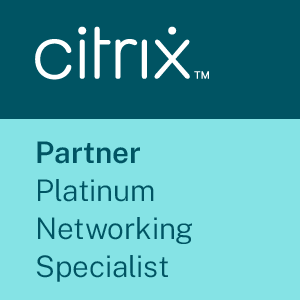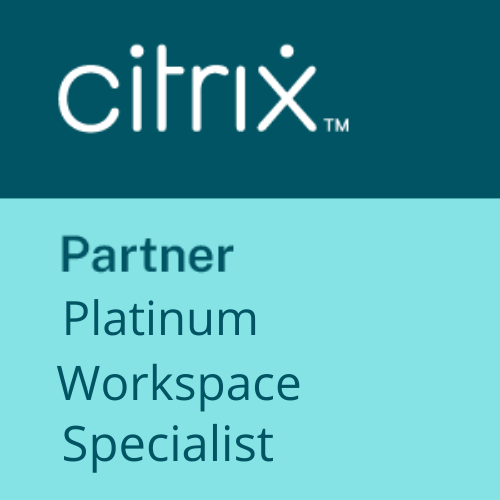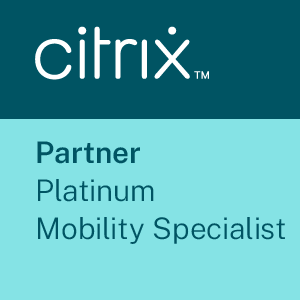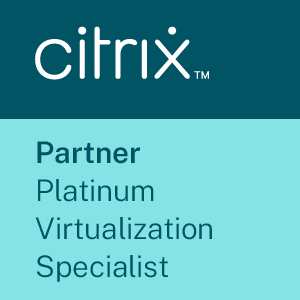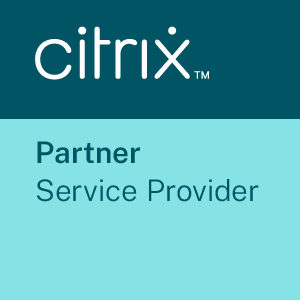 READ
Transform your virtualization infrastructure into a modern digital workspace
WHITE PAPER
Get the free white paper on the real value of Citrix Virtual Apps and Desktops service
See what can happen when you move from on premises to cloud service