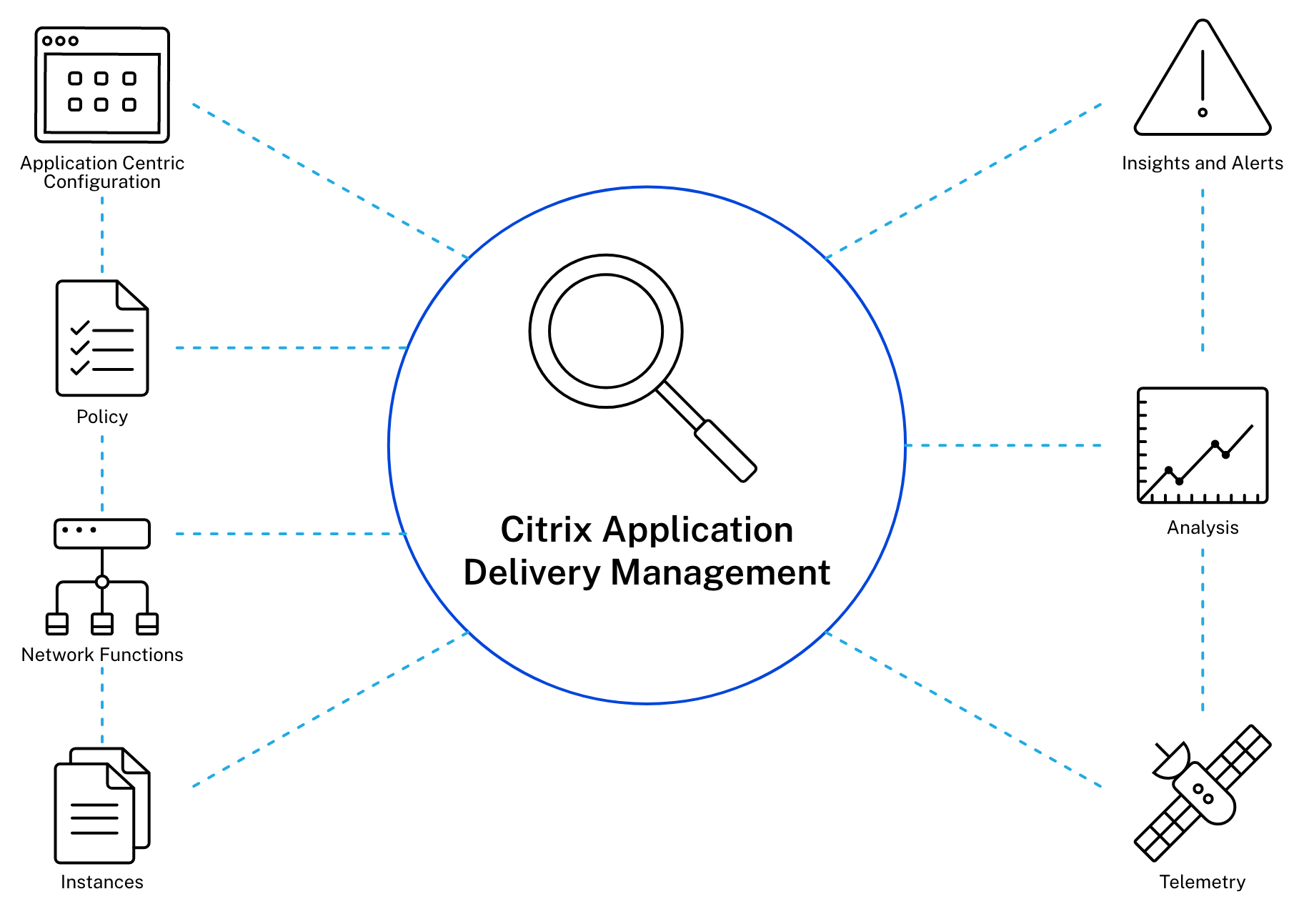 Easily manage, monitor and troubleshoot your application delivery across multi-cloud

Gain holistic visibility and actionable insights across your entire Citrix ADC fleet with a single pane of glass
Managing delivery of monolithic and microservices-based applications can be challenging. Only Citrix Application Delivery Management provides one-click provisioning and gives you holistic visibility and operational consistency across your on-premises and cloud environments. All the insights you need—from a single pane of glass.
Citrix ADM provides centralised management, reporting, troubleshooting and configuration of your Citrix ADC instances.
Monitor and manage your application delivery with ease
Simplify operations, accelerate troubleshooting, and gain insights
See your entire multi-cloud environment in one holistic view and drill down on specific details of your ADC infrastructure such as application performance, health, and security.
Gain Insights and Visibility
Web Insights into web apps/with real time monitoring
HDA Insights: end-to-end visibility into Citrix HDX/ICA traffic.
Gateway Insights into failures encountered by users trying to log onto the Citrix Gateway.
Security Insights into app security status and take measures to secure if needed.
SSL Insights into secure web apps, see real time and historical information.
TCP Insights: get the statistics on traffic flow via the Citrix ADC.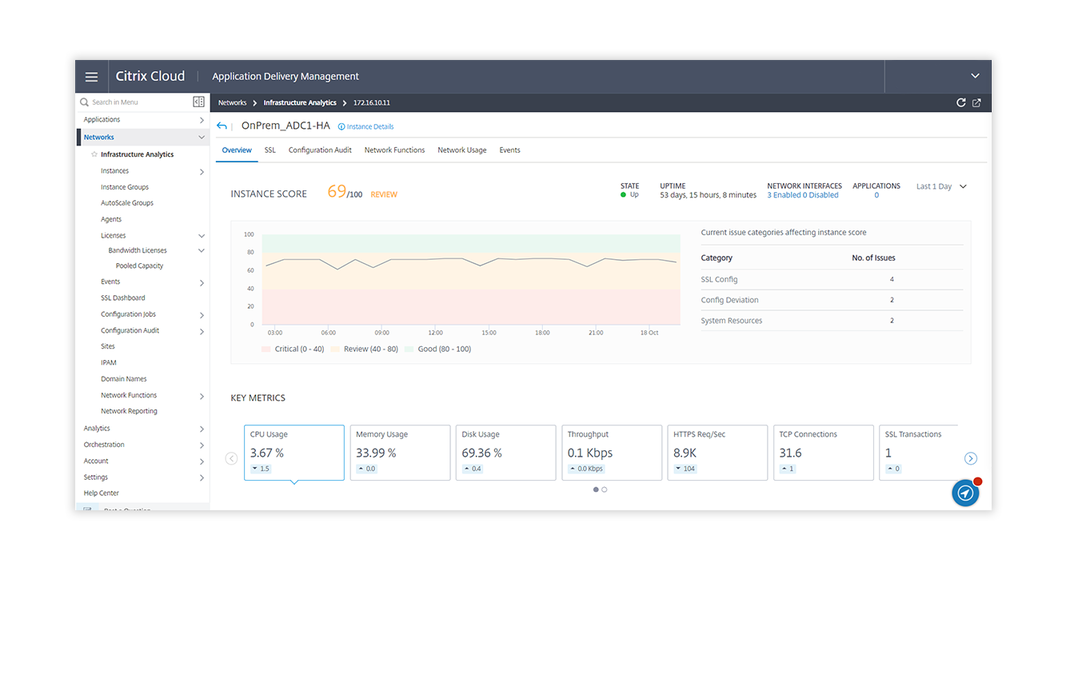 Citrix ADC Frequently Asked Questions
What is Citrix ADM?

Citrix ADM (Application Delivery Manager) is a centralised solution for the management, monitoring and troubleshooting of all your Citrix ADC (Application Delivery Controller) and Citrix SD-WAN appliances.

It provides a single pane of glass view from which you can perform all the tasks you need for example, Add new devices, edit configurations, backup/restore configurations, monitor traffic, report and alert and much, much more.

What does Citrix ADM do?

A Citrix ADM (Application Delivery Manager) Agent is an "intermediary" ADM device between the main Citrix ADM Server, either on-premise or in the Cloud and the discovered instances at different data centres/sites.

The agent is used when instances that require management are in remote sites and collect appropriate information from those local instances and passes the data back to the Citrix ADM server.

The Citrix ADM Agent provides a local point for instances to communicate with and then the Agent will communicate with the remote ADM Server. The benefit is that only the agent communicates with the remote ADM server minimising WAN traffic and firewall port configurations.

How does Citrix ADM work?

Once the Citrix ADM (Application Delivery Manager) server is installed and licenced appropriately you can connect using a supported browser over port 80 or 443. From this browser you can perform all the management, monitoring and troubleshooting you need.

For example, you can add instances to the ADM server. Instances are Citrix appliances identified to the ADM server by adding their management IP's (for ADC's this is the NSIP).

Once these devices are added and discovered by the ADM server, the ADM server can then, using NITRO calls, SNMP, SSH and SCP protocols initiate the transfer of information such as appliance Inventory, licence, certificate details etc. It can also perform configurations and firmware updates.

All this information is then processed by the Citrix ADM server and stored in the internal database for current and future reporting/use.

How does Citrix ADM licensing work?

Citrix ADM (Application Delivery Manager) licensing is different depending on what your requirements are. To manage and monitor a Citrix ADC Instance the Citrix ADC instance must have verified licence. You can manage and monitor any number of Citrix ADC instances without any further licence other than the valid Citrix ADC licence.

To manage more than 30 discovered applications on the dashboard (vservers) you will require a further licence. Up to 30 is currently free. (this may change in the future). The longevity of the data stored for this Analytics data then dependent on the Citrix ADC Licence.

If the Citrix ADC has an Advanced Licence then reporting is < 1hour

If the Citrix ADC has a Premium Licence then reporting is "unlimited"

What's the difference between Citrix ADM and Citrix MAS?

Citrix ADM (Application Delivery Manager) is the new name for what was called Citrix NetScaler Management and Analytics Service (MAS)

How do I get a Citrix ADM Demo?

We are happy to arrange a demonstration of Citrix Application Delivery Manager (ADM) for you. Please contact us on info@enterprise-solutions.ie and we will be happy to help.

How do I get started with Citrix ADM?

We are happy to help you get set up with Citrix ADM. Get in touch with us at info@enterprise-solutions.ie to arrange this with our expert team.
Productivity by the numbers
59% of organisations say network management analytics across cloud and on-premises environments are key initiatives.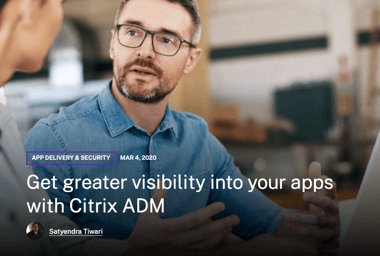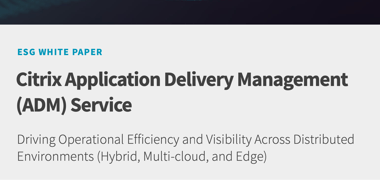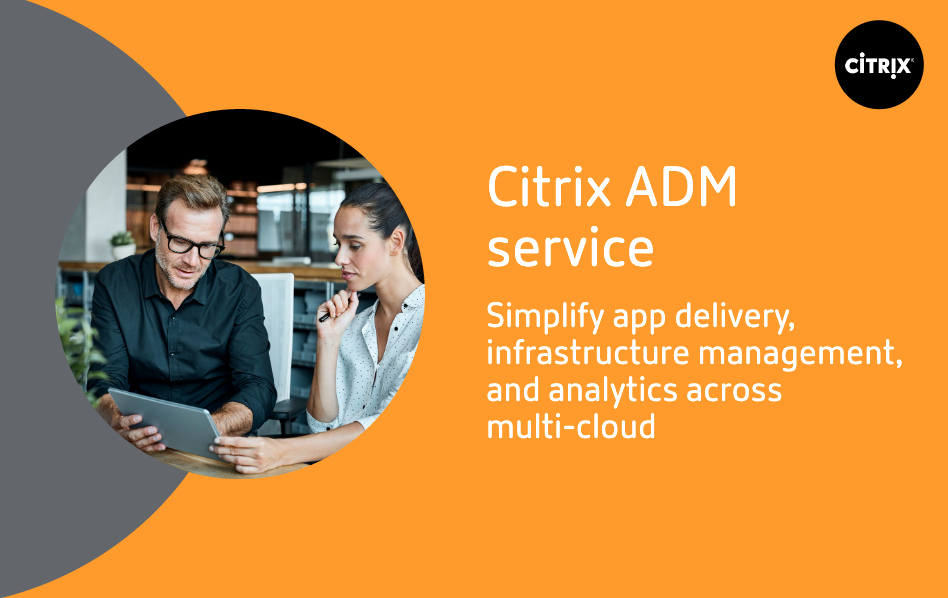 Blog Post
Get greater visibility into your apps with Citrix ADM

Citrix ADM provides a unique value proposition to customers who need visibility into apps served by Citrix ADCs.
ESG Report
The delivery of operational efficiency and visibility across distributed
environments
Infographic
Citrix ADM Service Overview

Simplify app delivery, infrastructure management, and analytics across multi-cloud environments